Another year León hosted the NON Central CONF, the great blockchain event in northern Spain. Organized by Leon Hub Blockchain, this gathering brings together national and international experts, companies and individuals interested in blockchain technologies and its real-world applications.
After our participation last year, we made it again this 22nd of June with new blockchain applications for real business use cases, and the presentation of Telos, a 3rd generation blockchain network. Our initiative The Teloscope is a block producer on the network and we also bring tech skills to the Telos core developer team.
The blockchain team of CTIC Technology Center offered at the NON Central CONF a couple of interesting talks. One of them focused on traceability systems based on blockchain, which included a live app demo at the 'OPENnonCONF zone', a space open to the general public and free access.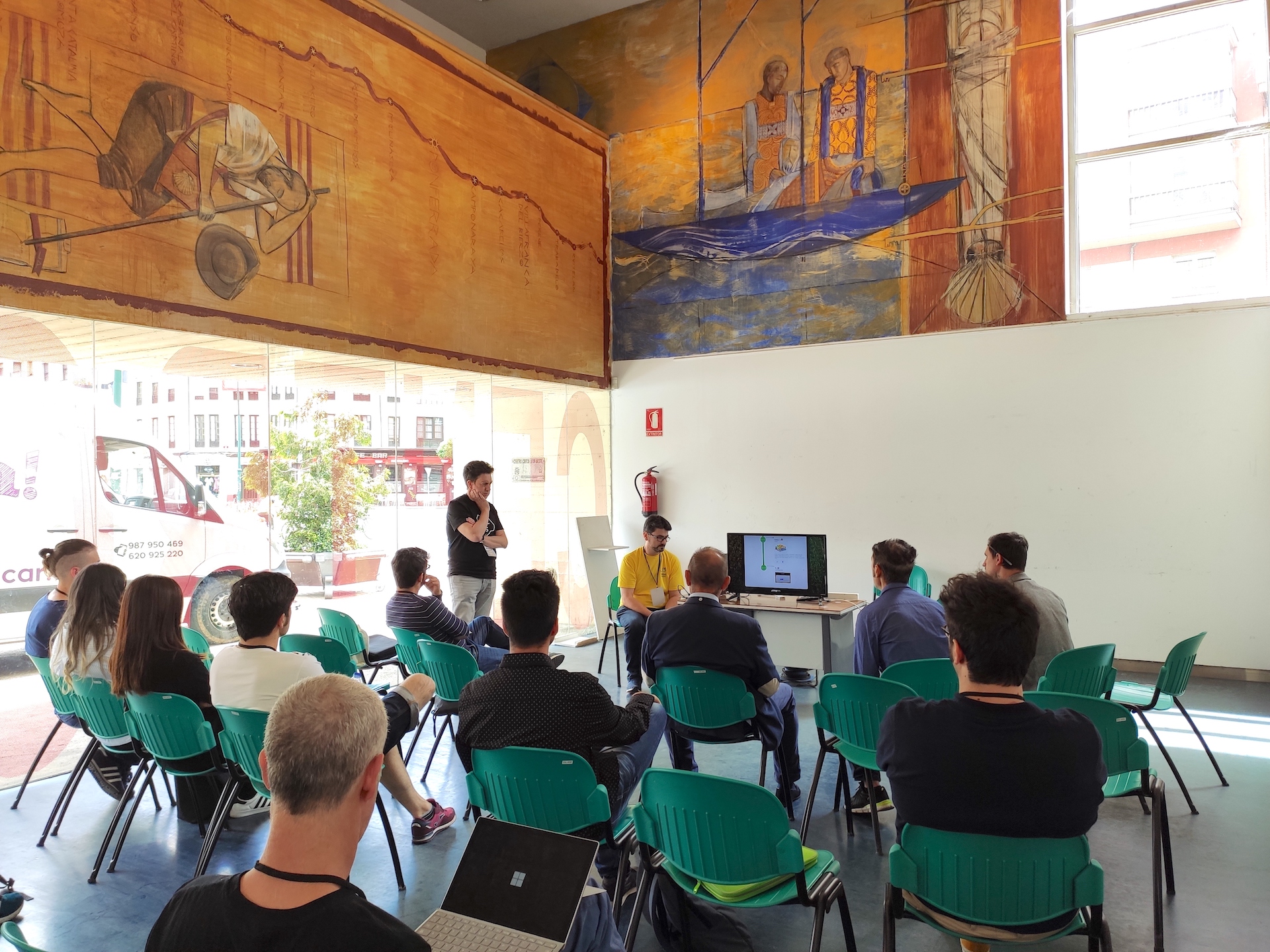 The second talk took place at the main stage, where we presented in detail Telos, a third generation public blockchain network. It should be noted that the Telos Foundation has been involved with this event by providing financial support.

Members of The Teloscope team, our block producer in Telos blockchain network, described the main features and novelties that Telos brings when compared to other blockchain platforms. We concluded with a live demo that proved the suitability and superior performance of Telos for "Internet of Things" (IoT) environments.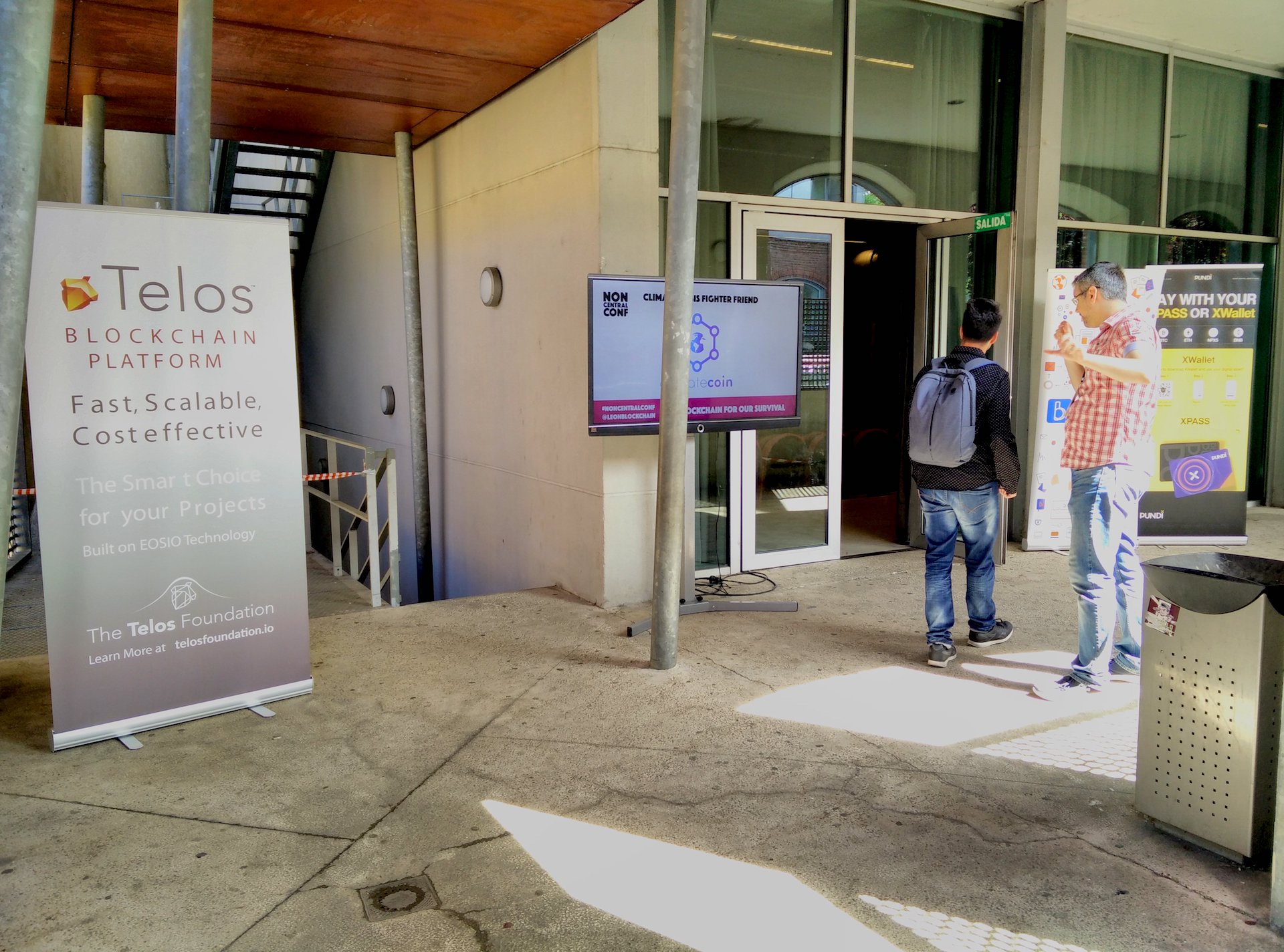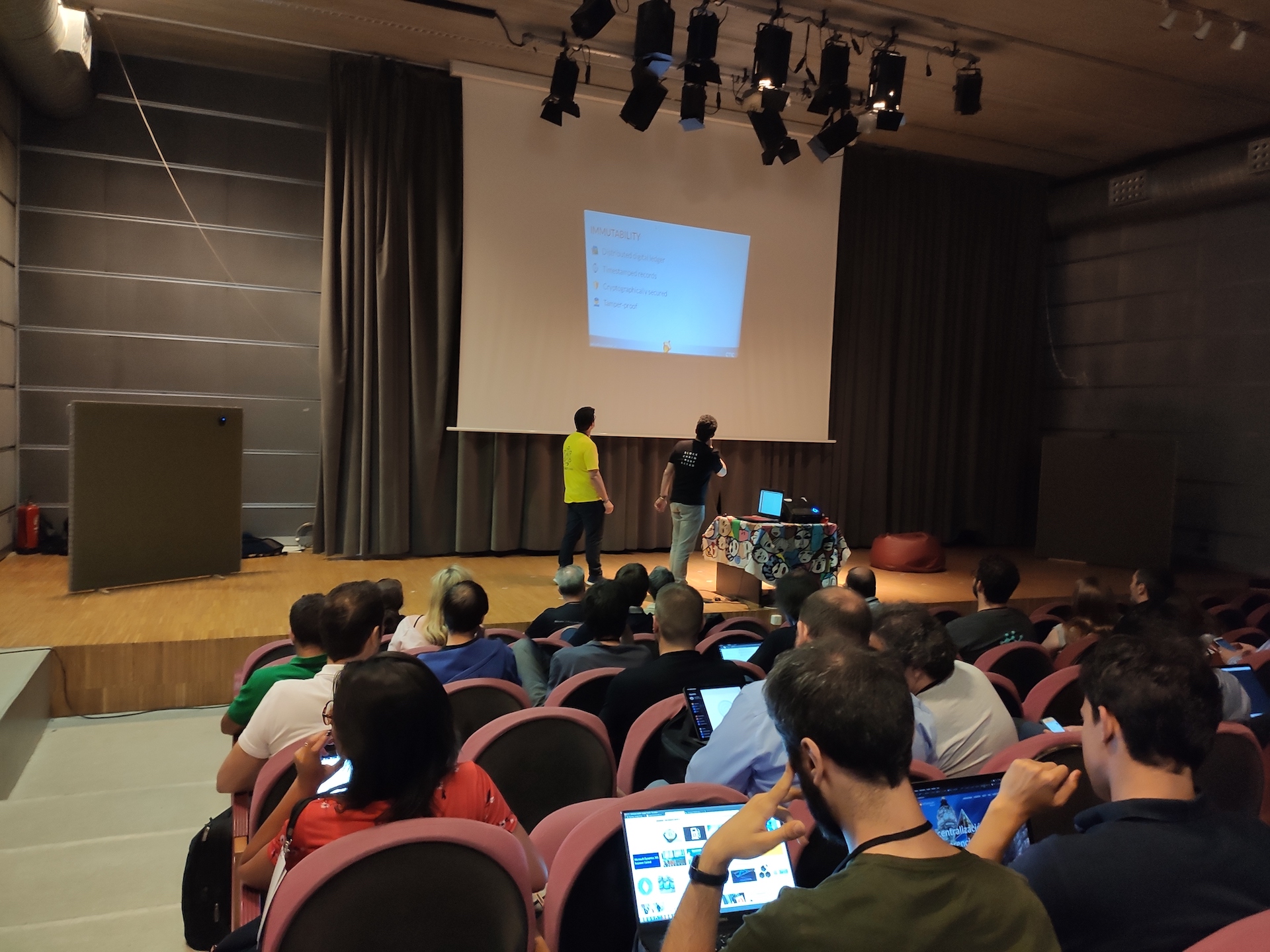 A microphone connected to a microcomputer was capturing the variations of the sound level (in dB) in the conference room, capturing the interaction of members of the audience, their cheering and applause, whose values were immediately stored in the blockchain registry of the Telos mainnet. Any person could check on his/her own, in real time, the measurements that were being recorded, simply by accessing with their own computer or mobile device to a web application that queried the Blockchain and dynamically showed the variations of sound through a graphic.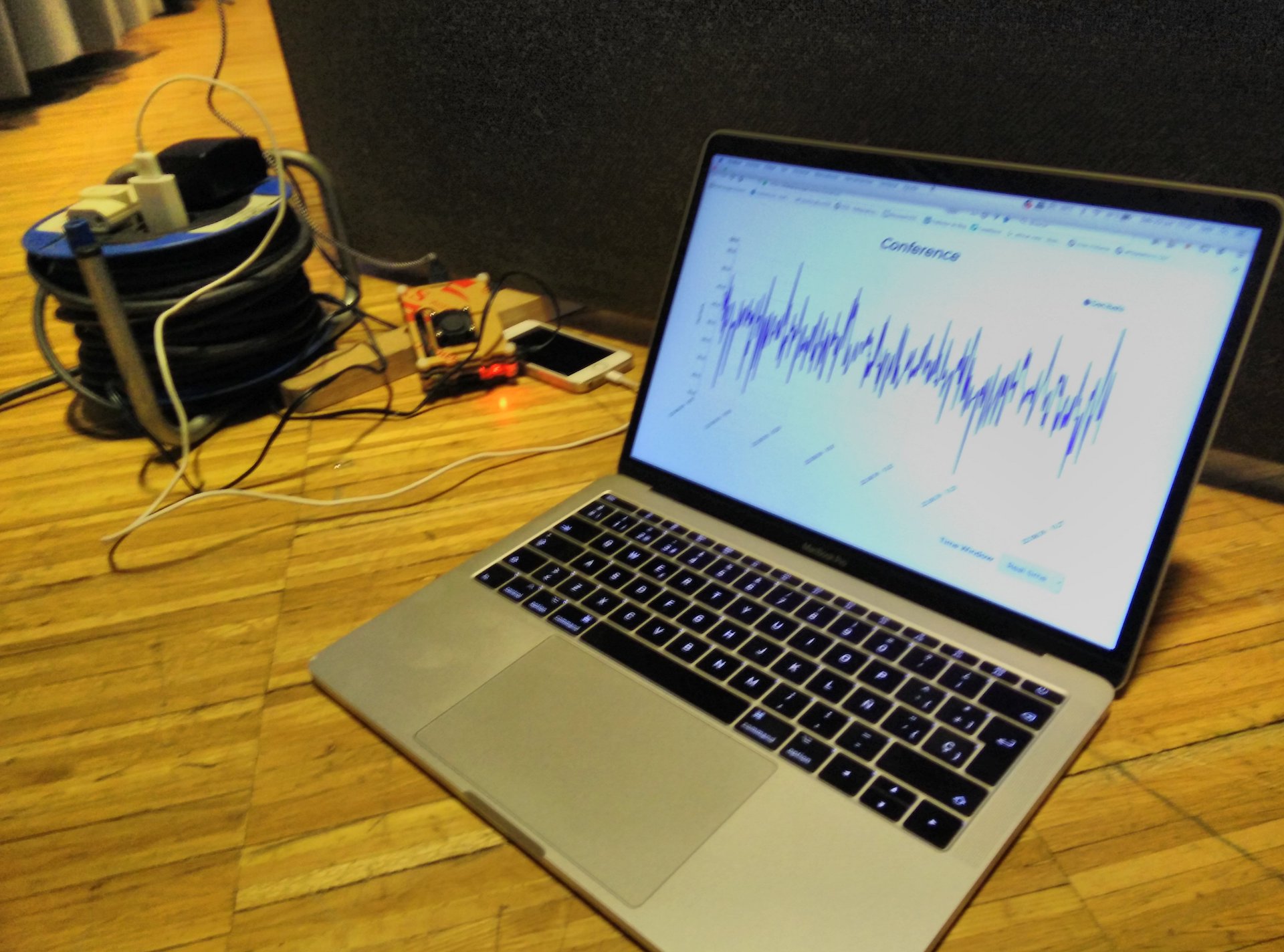 The audience was thrilled with the demo, and we had very positive feedback from people who approached at networking time (coffee breaks and lunch). What they especially appreciated about our intervention is that CTIC develops and shows useful and real examples, something that "you can touch", and this is rarely seen at most blockchain events.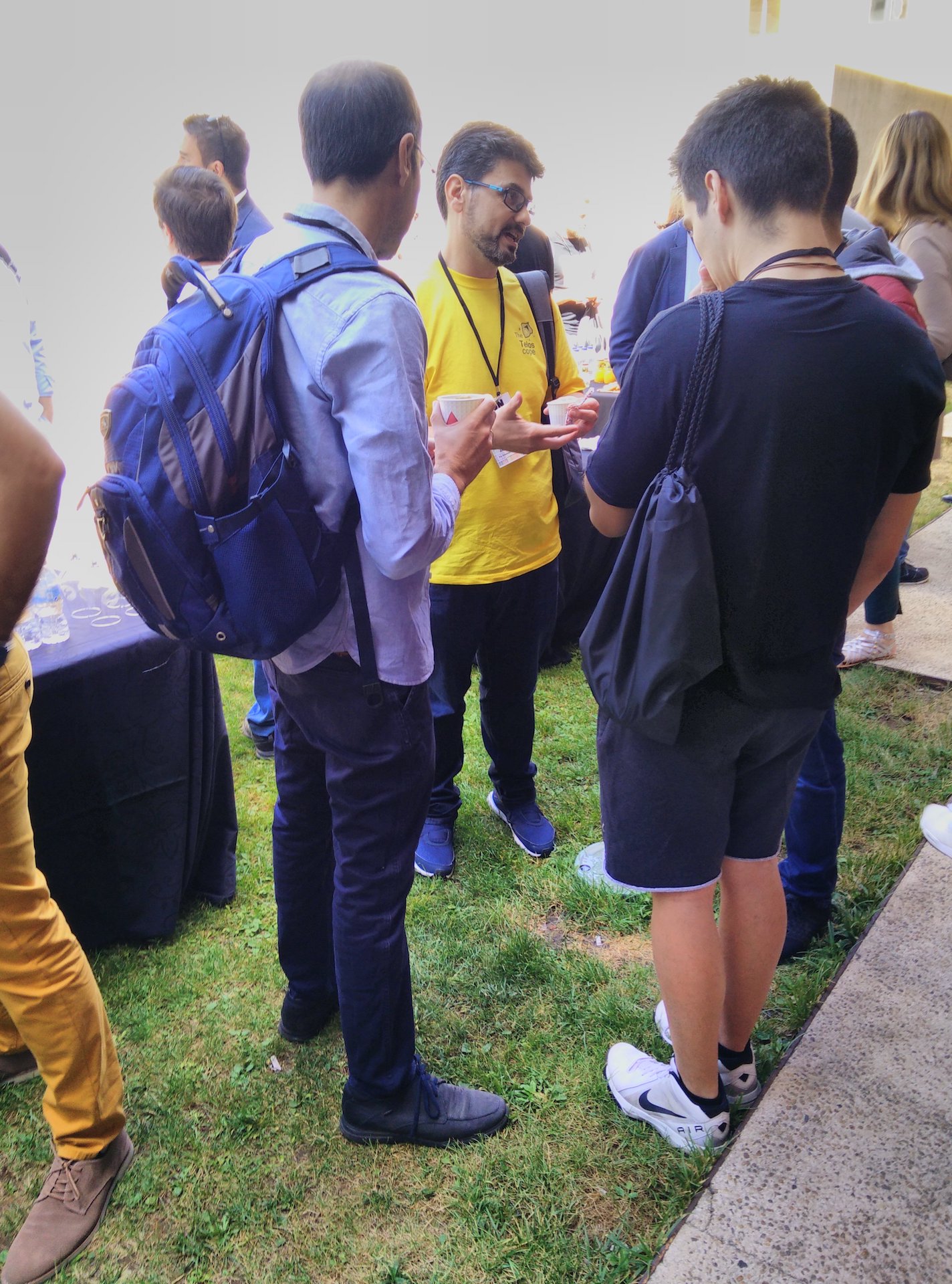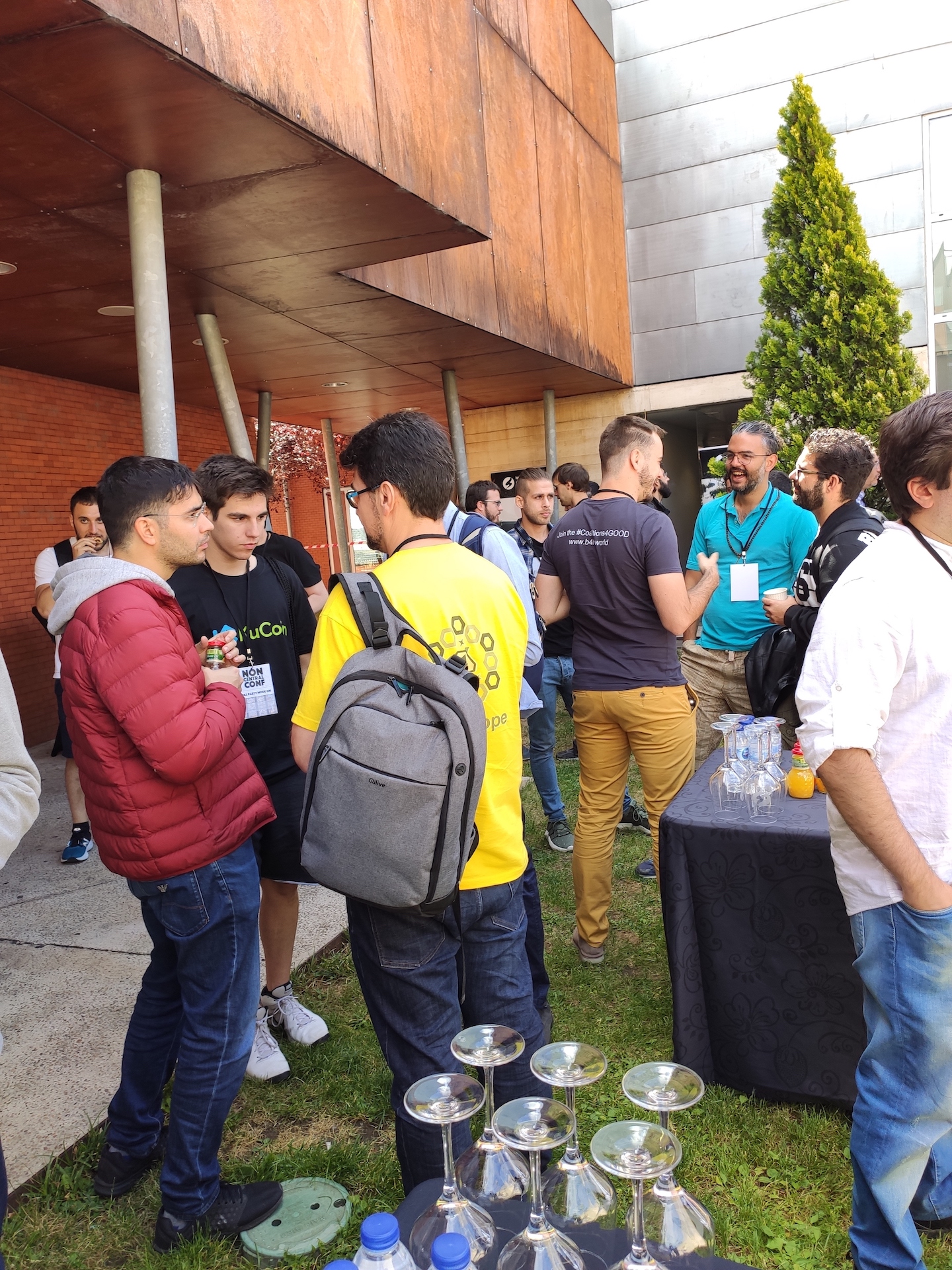 We look forward to the next edition of NONCentralCONF, where we will surely bring along new projects and app demos that we will share with all attendees. To know more about our developments for Blockchain and about the Telos network, or to invite us to participate in any of your events or projects, do not hesitate to contact us.